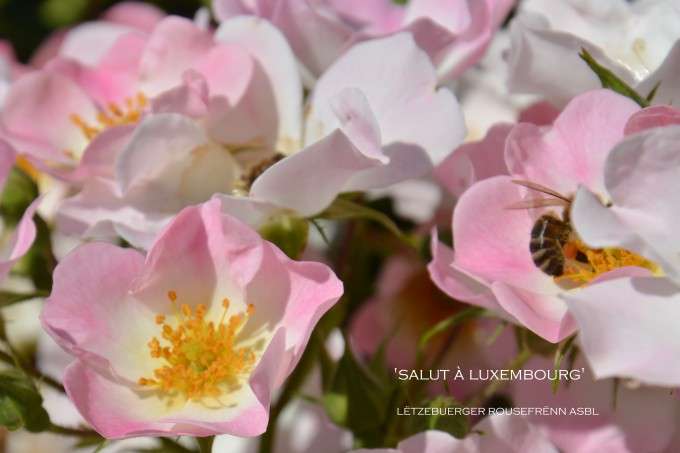 Breeder: M. Vissers 2017 (Viva International)
Small shrub 
colour: white – lilac
Height: 60 cm
'Salut à Luxembourg' is a striking free-flowering  rosebush. The simple little flowers recall the notes of a score of joyful and light music. The numerous buds open out into single pink purple corollas with white centres in light clusters, nestling against healthy olive green leaves. The gold stamens attract many forager bees.
To mark the 175th anniversary of Luxembourg military music and the 20th anniversary of the non-profit association d'Frënn vun der Militärmusek, this rosebush was named on 1 July 2017 on board the ship MS Princesse Marie-Astrid. The name 'Salut à Luxembourg' recalls the name of a composition by the Austrian Edmond Patzké (1844-1903), who was the Luxembourg military music conductor from 1899 to 1903.