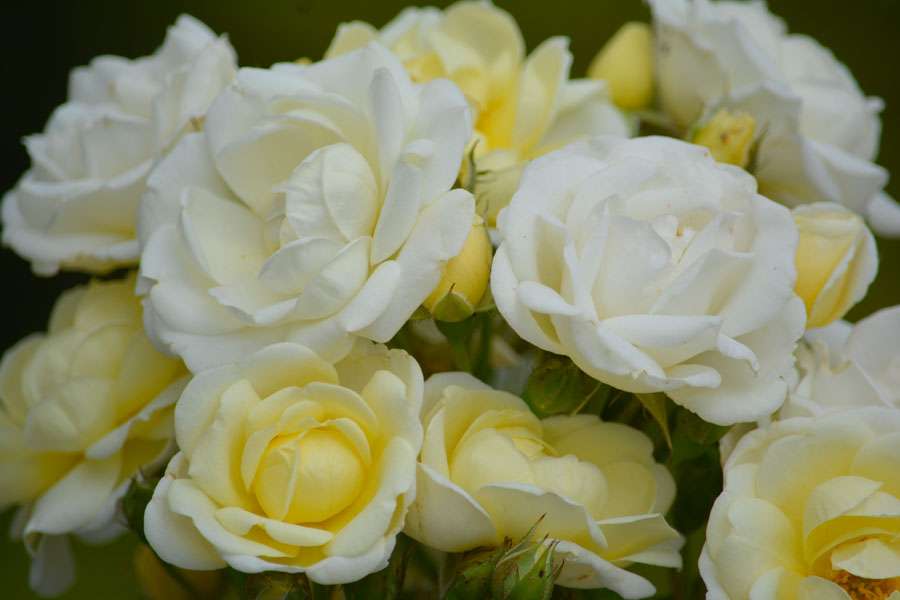 Breeder: Lens Roses 2017
Hybrid Musk Rose
colour: creamy white
Height: 120 cm
Slightly sweet fragrance
Opening out in large clusters of up to 30 flowers, its pretty butter yellow roses that fade to cream stand out beautifully against dark foliage. 'Château de Munsbach' is a rosebush that grows well, with good repeat flowering and very good resistance to diseases. To finish off the summer season in style, its autumn flowering is impressive with remarkable clusters of flowers that exude a pleasant fragrance.
In 2017, the non-profit Lëtzebuerger Rousefrënn set up the Conservatoire du Patrimoine Rosier luxembourgeois (Conservatory of Luxembourg Rosebush Heritage) in the gardens of Château de Munsbach.
In it visitors will find the largest collection of Luxembourg old roses, as well as the most recent creations dedicated to Luxembourg. Château de Munsbach was built in 1775 and was the former residence of several prominent Luxembourg families.