A L'AMITIE – AUF DIE FREUNDSCHAFT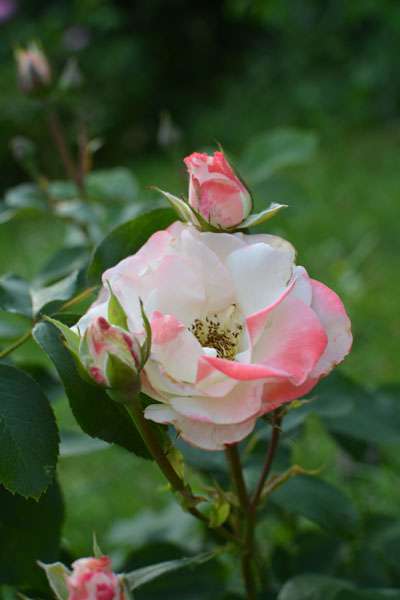 Repeat Flowering Shrub Rose
Breeder: Kordes 2015
Height: 100 cm
Planting distance: 80 cm
Very light fragrance
To celebrate the 25th anniversary of the twinning between the municipality of Schuttrange (L) and the municipality of Siegelsbach (D), a new rose was named in 2015 to symbolise the friendships between the citizens of the two municipalities.
This upright-growing shrub rose is very robust and easy to grow.
Its glossy dark green leaves have a very good resistance to diseases. The numerous clusters of turbinated roses in original colours, coral pink and white, add a fresh and very decorative note to any garden. Depending on the light, the blossoms will look different. The flowers last a long time and are beautiful in bouquets. This rose flowers from early June until the first frost.